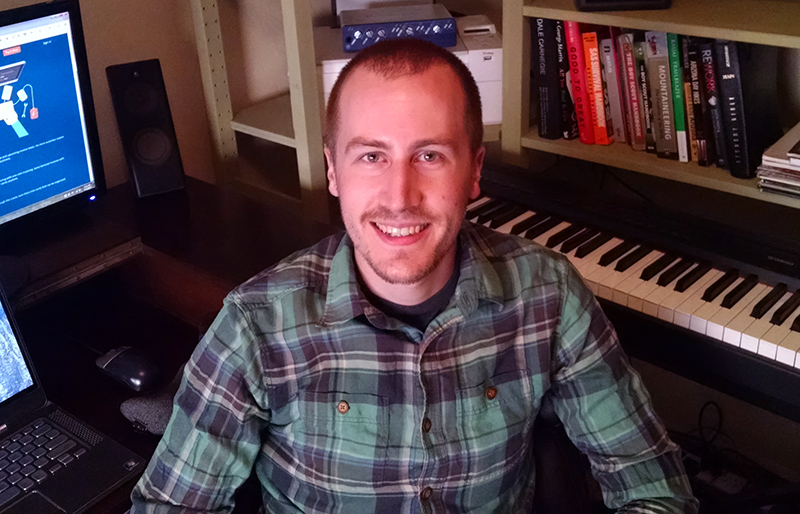 Hi, I'm Ben.
Web development is really about two things: building the website right and even more importantly, building the right website.
I think beyond the technical details to ensure your site helps you accomplish your goals with speed, precision, and style.
Reserve a time to chat and we'll explore the possibilities, or learn more by taking a look at my latest work.
Get my free newsletter
Learn how to put the web to work for you by subscribing to my free newsletter and getting my best ideas in your inbox every other Tuesday.
No spam. Unsubscribe at any time.
What Clients Say
"A huge weight has been lifted off of my shoulders, knowing that I can count on Ben for just about any idea that I may have for my website. My search for a quick, talented, and dependable web guy is over!" Brandon Rike, Dark Collar Art Co.
"Working with Ben has been a refreshing experience. He exceeded our expectations across the board and we love the end result." Allison Schwab, National Worship Leader Conference
"Ben is incredibly skilled at responding to his clients' unique identities in creating their web presence. We highly recommend working with him." Kurtis Meyer, bikedabs
"Working with Ben has been awesome. He's brilliant, but more importantly, he does what he says he'll do, by when he says he'll do it. It's been fantastic working with him." Chris Graham, Chris Graham Mastering
Latest Articles
Websites are often developed and launched, but then not properly maintained. The web will continue to change whether your website does or not. This will not cause many problems in the short term but before too long your site will become more likely to break and more difficult to fix.
WordPress offers the best value, flexibility, and user experience for small business websites. While WordPress provides the foundation, the overall appearance of your site is determined by your theme. This guide is an overview of options and is a great starting point as you begin.
They say there will come a time when computers will be capable of creating even more advanced computers. This would spin out of control until humans become obsolete in an apocalyptic robot future. That time has not yet come. And so, I am skeptical about websites which claim to help you create websites.