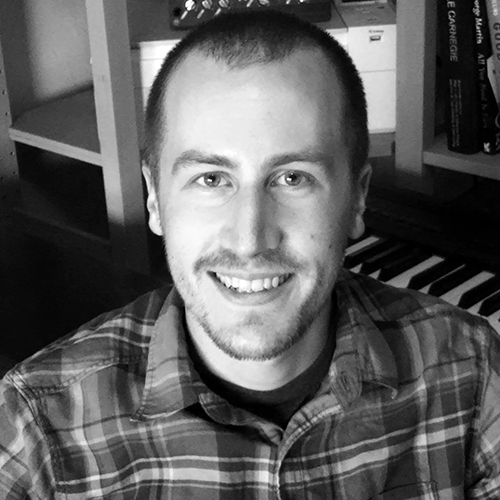 Hi, I'm Ben. I want to help grow your business with amazing online systems.
Your business is awesome. But more success means less free time unless you improve your systems.
I help you discover, create and connect online systems that make you superhuman.
Learn More
Get Started
Save Energy
Free your mind from worrying about complicated, taped-together systems that burn your creative energy.
Understand Customers
Make it easier to connect with customers, listen to their ideas and put smiles on their faces.
Automate Busywork
Stop wasting time on tedious everyday tasks by teaching robots to do them faster and more accurately.
Be Mobile
Work anywhere and anytime you want with online systems that work on your phone, tablet, and computer.
Get Paid
Collect more payments and subscriptions with amazingly fast, secure, and seamless checkouts.
Stay Flexible
Technology changes quickly but you can keep up by choosing solid solutions and keeping them updated.
Ben is fast, efficient and accommodating. He is a great communicator and takes time to answer questions and listens to a client's vision and goals. He exceeded our expectations across the board and we love the end result.
Working with Ben has been awesome. He's brilliant, but more importantly, he does what he says he'll do, by when he says he'll do it. It's been fantastic working with him, and he's at the top of my list when my friends ask "Do you know any dependable web guys?
Ben's responses are prompt, and he provides a solution to every problem that I may have in a very timely manner. A huge weight has been lifted off of my shoulders, knowing that I can count on Ben for just about any idea that I may have for my website. My search for a quick, talented, and dependable web guy is over!
Websites
Websites are systems, not brochures. Yours should be collecting rich data, making sales and adapting for every device and user.
Web Applications
A website with a supercharged engine. Think Gmail or Dropbox. Take control of your information with easy-to-use tools.
Web Wizardry
The solution to your problem might just take a little magic and creativity. The web has limitless potential in the right hands.
Nerdy Details
I am a full-stack developer proficient in HTML, CSS, JS, jQuery, SQL, PHP, Bootstrap, WordPress, and more.
Save time and money with a clear strategy.
The web is full of exciting possibilities but there are also plenty of convincing distrations. I will help you discover, create and connect online systems that grease the wheels and break the bottlenecks. It all starts when you choose a package below.
All packages come with a 100% Money Back Guarantee if I cannot be a good investment.
Contact
15 Minute 1-on-1 Consultation
Contact
Start Up
1 Hour 1-on-1 Consultation
Written Meeting Notes and Top 3 Reccommendations
10% Off Your First Development Project
Small Business
Half Day 1-on-1 Consultation
One Page Written Strategy to Connect the Dots Between the Web and Your Goals
15% Off Your First Development Project
World Domination
Full Day 1-on-1 Consultation
One Page Written Strategy to Connect the Dots Between the Web and Your Goals
Written Technical Requirements for One Website or Web Application
20% Off Your First Development Project
Consultation
We'll talk over the phone, video, or in person about your goals, your business and my ideas about helpful web systems.
Strategy
I'll provide a written strategy based on our discussion and my expertise. A big picture plan is the most important first step.
Requirements
I'll analyze, design and document requirements for an amazing system that you can take to any developer for an estimate.
Discount
I am happy to offer a discount on your first development project when we start with a clear plan of action.
Contact me and I will reply within 24 hours.